Itacare.surf
>
Surf Spots

Prainha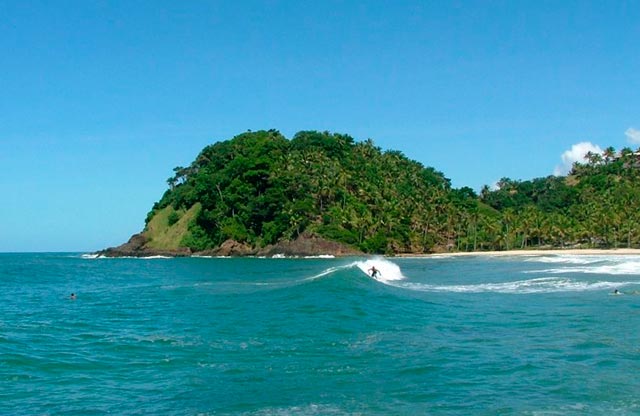 Prainha's right-hander is one of the most spectacular waves in the region. However, the more consistent left side can often provide perfect tubes.

During the Brazilian summer months (December to February), solid northeastern swells produce perfect tubular left point breaks in the left-hand corner.

In the deep winter months, huge south swells and pure southern winds produce a gnarly but awesome right-hander that goes off in the right corner with an easy take off frame and peeling into a heavy shallow tube.
SURF SPOTS