Itacare.surf
>
Surf Spots

Engenhoca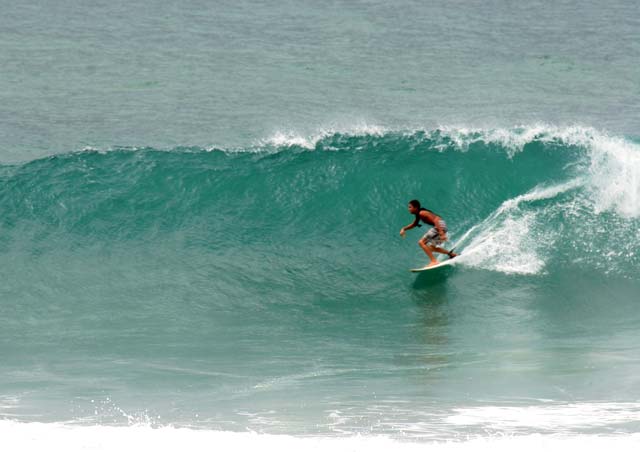 Engenhoca is the main longboard peak in Itacare thanks to its more mellow and longer peeling waves.

The beach is a half enclosed bay and is nicely protected from the northeast wind that is characteristic of our summer months. However, if the swell turns east or southeast the break can become choppy.

You'll find a nice channel on the left side that works perfectly up to double overhead surf!
SURF SPOTS